A resource centre
The resource centre is a place where students can work and read in peace and comfort. It is open during the day from Monday to Friday. It includes:
About 15 computers providing free internet access and a range of online French exercises
A library with dictionaries, grammar books, French-learning methods, easy-to-read books in French, French literature whose text can be read and listened to
practical information guides about what to do and see in Strasbourg and Alsace
numerous maps, tourist guides…
After finishing their classes, students can access the resource centre free of charge in order to:
check their messages and send e-mails
study, read, work through their French exercises
practice their French based on the selected exercises available on the computers
Get up to speed with what is happening in France and the rest of the world
research practical information about life in Strasbourg: cultural, sporting and tourist activities (schedules of cinema, shows, addresses of libraries, book stores, bicycle hire, cars, trips in Alsace, etc.)
pick up a copy of maps and documents about Strasbourg and the region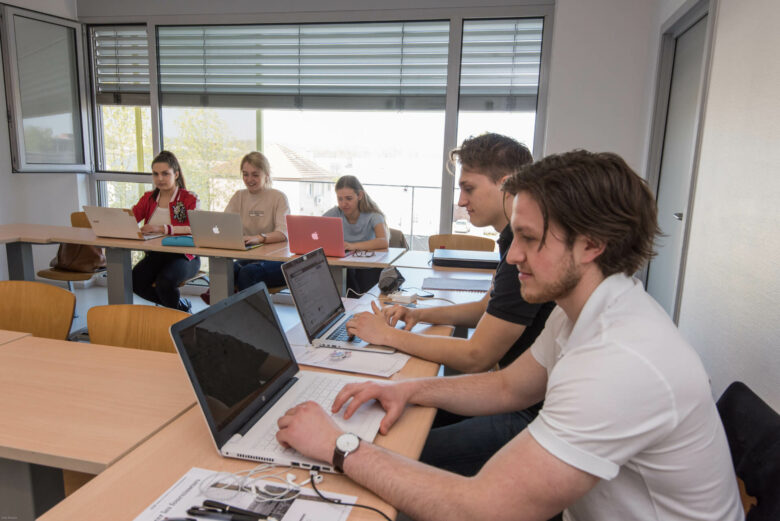 Collaborative platform of CIEL
All students have access to an online collaborative platform which contains a whole host of activities and exercises in French which supplement the work done in class.